It was a great day in the Bulldog cafeteria today! Crispitos, broccoli w/cheese, kiwis, & fresh salsa!! Thanks to Buried Treasures Garden Center/Melissa Senn & Sara Kordovsky for donating the tomatoes & peppers for our fresh salsa today!! It was hit!!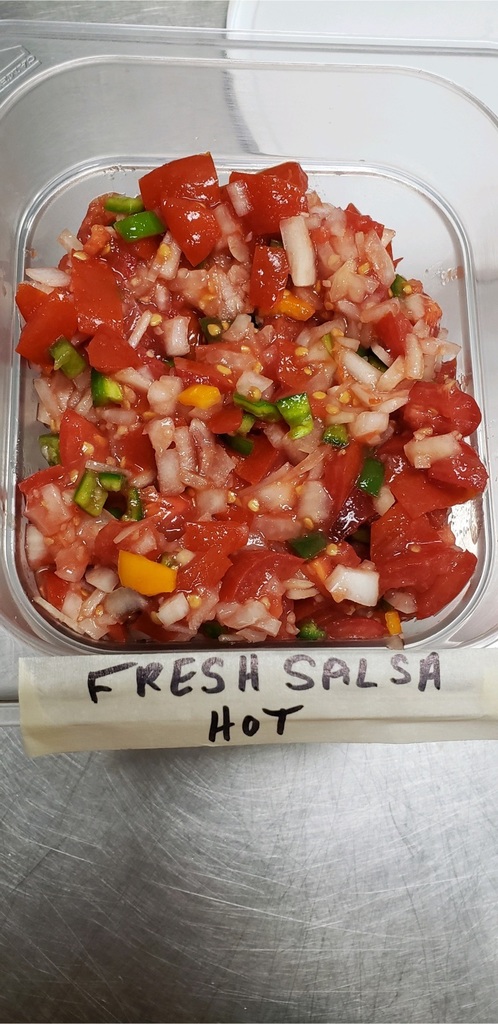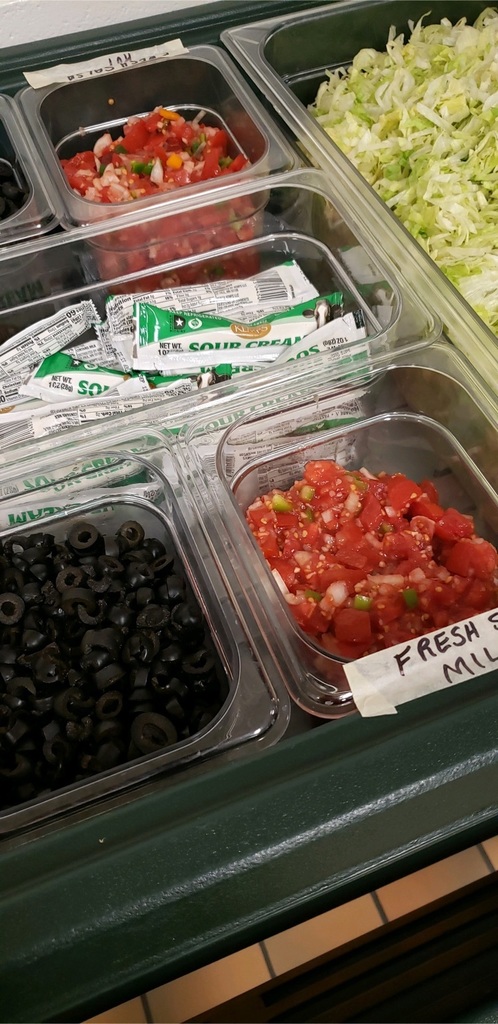 Tue, Oct 4th, Extra Curricular Committee Meeting @ 8am
The girls golf teams season is officially in the books!! We battled hard and we are so proud of them. If anything they've gained a great deal of experience these two days for our future!! Individual scores for day 2 are as follows. Emma Welch: 112 Morgan Matheson: 120 Gracie Ruggles: 110 Olivia Welch: 108 Arianna Johnson: 134 Camryn Mosbrucker: 117
Today was day one of the state tournament for our Bowman County girls golf team. They battled hard today and we're very proud of them. Individual scores: Emma Welch: 105 Olivia Welch: 100 Gracie Ruggles: 122 Morgan Matheson: 119 Camryn Mosbrucker: 131 Arianna Johnson: 128 Stay positive and keep your heads up girls, there's a new day tomorrow!! Go Bulldogs!
Good luck to our Bulldog girls golf team as the compete at the state B golf tournament in Minot today and tomorrow! #BulldogNATION #BulldogPRIDE #BulldogGRIT
Bowman County FFA members competed in the State FFA Range judging contest in Medina ND. Contestants learn to recognize the components of the range resource, evaluate the ecosystem's current condition, develop management practices to improve the ecosystem and develop better understanding of the plant communities.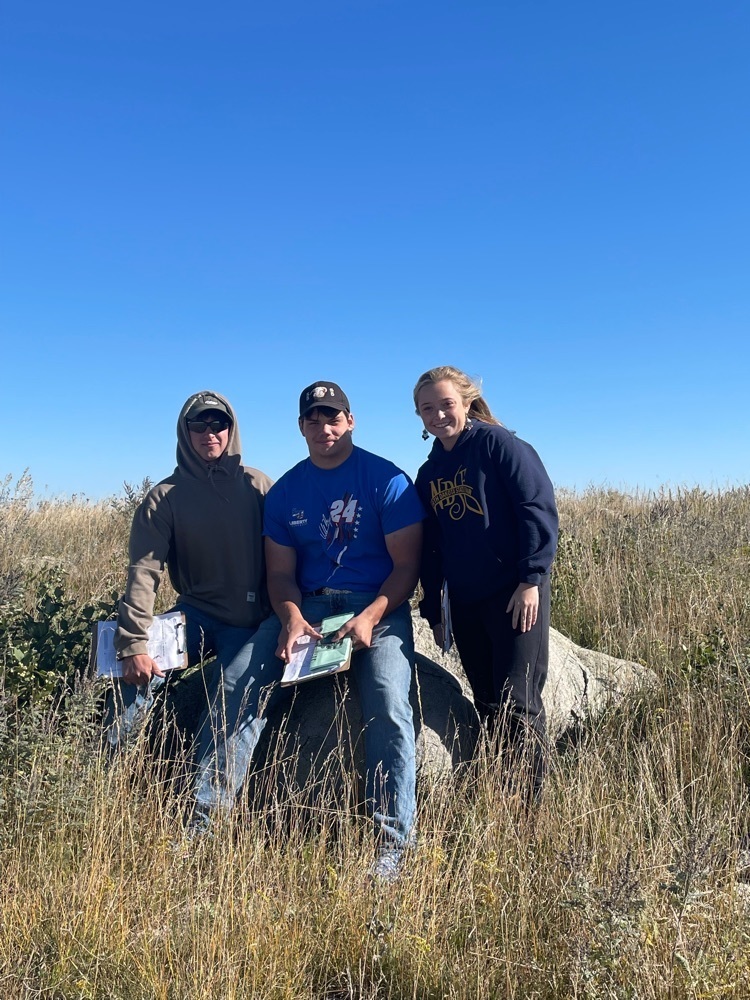 Tue, Oct 4th, School Leadership Committee @ 7:25am.
Bowman County FFA Members attended the ND State FFA Fall Leadership conference in Bismarck. Over 1,000 members participated in the leadership development weekend in the 101, Blue and Gold conferences. Members focused on gaining valuable leadership skills for personal growth and preparation for career success.
An epic adventure with SPC and the cross country team hiking White Butte today!Thanks to Bob for driving and Duane Bowman for chaperoning.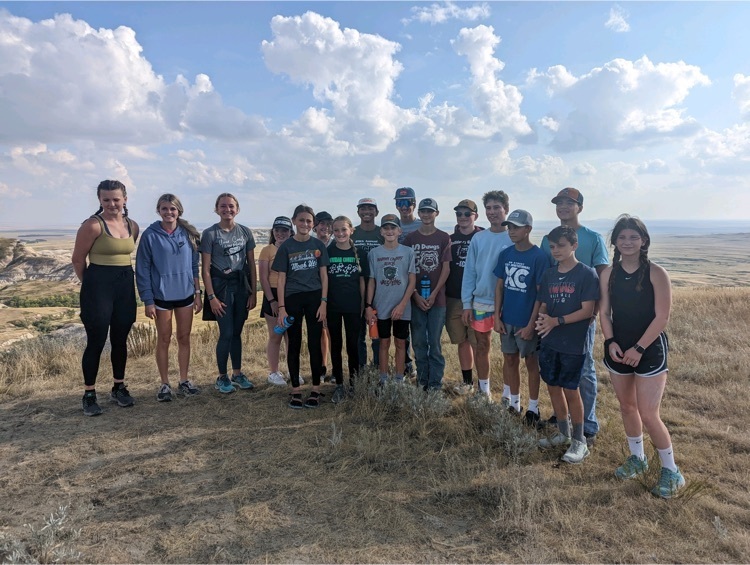 These girls did it!!! They are heading to state!!! They battled hard today and we are very proud of them!! We placed second as a team. And individual scores are as follows: Emma Welch 107- 10th place Olivia Welch 105 9th place Gracie Ruggles 120 Morgan Matheson 118 Camryn Mosbrucker 122 Arianna Johnson 126 Go Bulldogs!!
There will be an informational parent meeting on the DARE Program Thursday, September 22nd at 5:30 in the Middle School Commons. Please enter through door 12.
Wish these girls good luck today as they are 15 minutes from teeing off their regional meet!!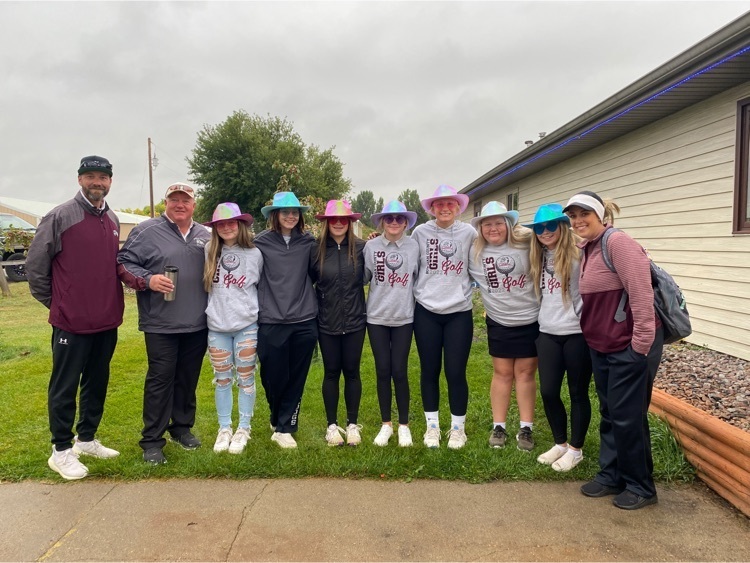 A HUUUUUUGE BULLDOG THANK YOU to all those who made yesterday's Teen Dilemma such a success. First and foremost, thank you to Chris Peterson and Megan Oase for organizing this massive event for Bowman County's and Scranton's 8th and 9th grade students. It wouldn't have been possible without our communities' agencies stepping up: social services, all our law enforcement agencies, Southwest Healthcare, West River Health Services, Bowman Lions Club, Bowman and Scranton Fire Department, the EMS crews, Adams County State's Attorney, Bowman County State's Attorney, Judge Anderson, Krebsbach and Kulseth Funeral Services. Thank you to our school's lunch staff for providing lunch, to our administration for paying for that lunch and hosting the event, the custodial staff for setting up and taking down. Thank you to Lyndsey Erickson, our drama coach, and Charm Martian, our music department, for helping with the afternoon's drama. Thank you to the standout group of Bowman County High School's junior and senior Students for Positive Change participants (and some of their parents) for helping with learning stations and preparing the dramatized event. And so many others! We know it was a difficult day for some of our participants and audience members, but the hope is that through the learning stations and the drama, our students have the knowledge and confidence to make the right decision when it matters. We look forward to hosting the event again in September of 2024.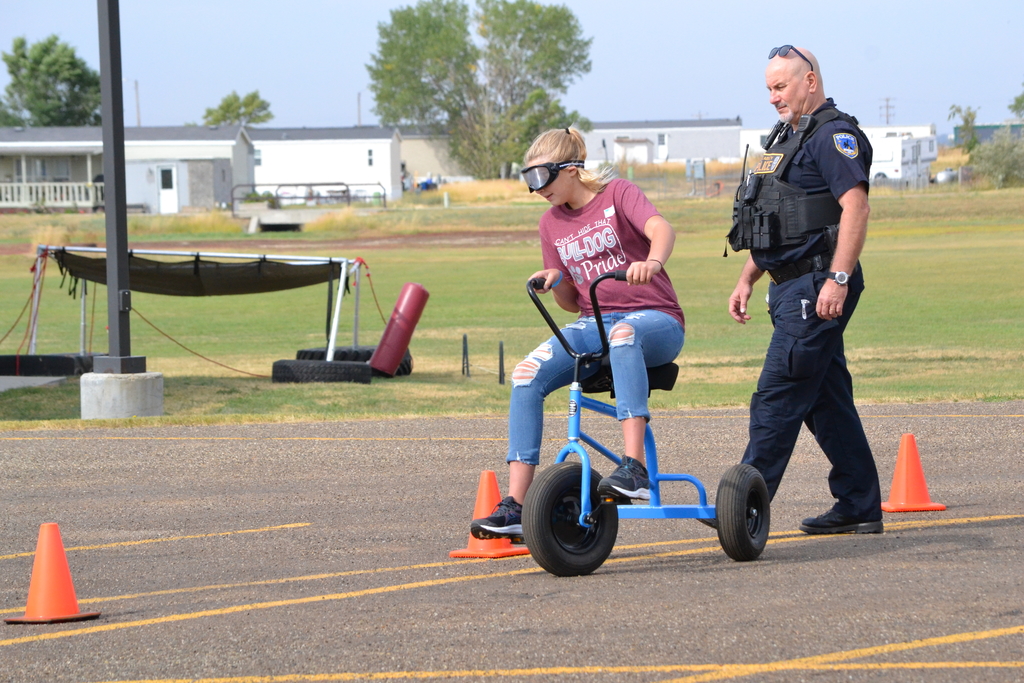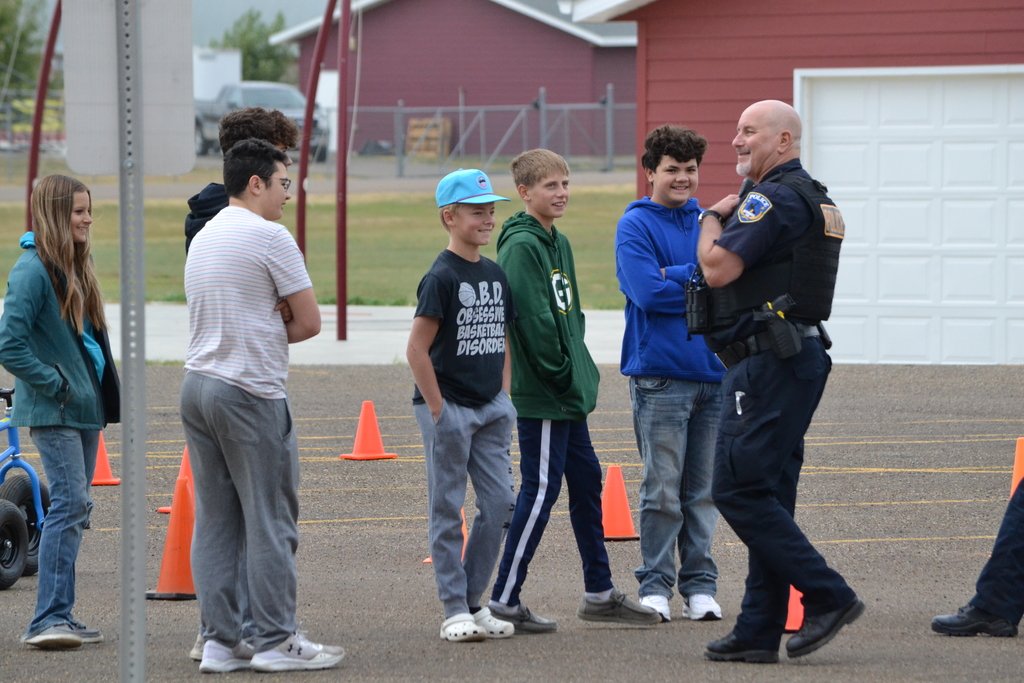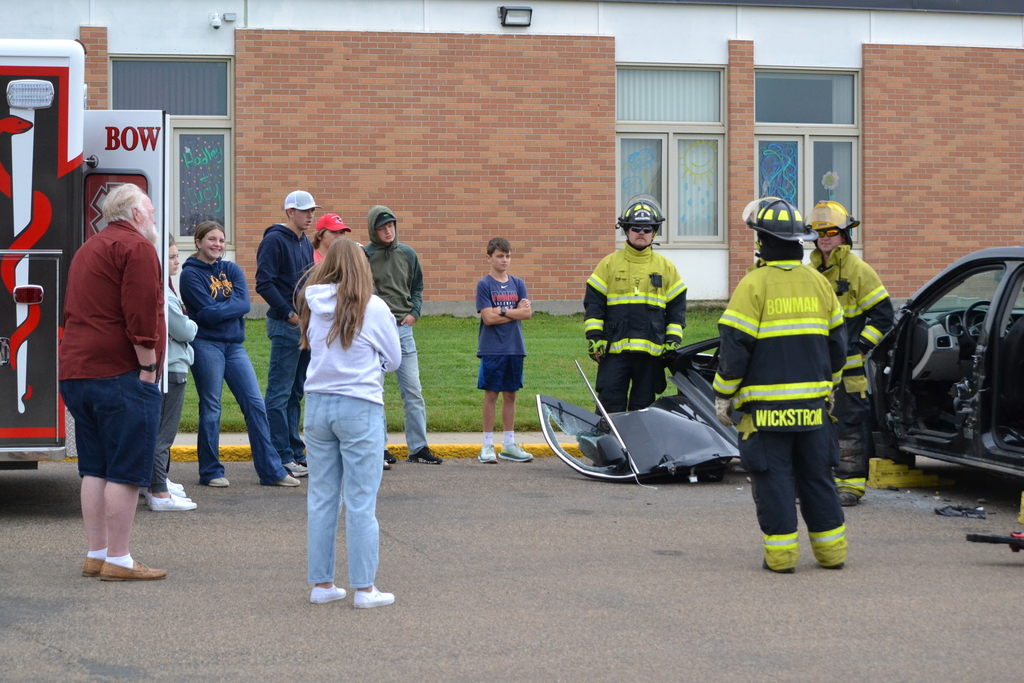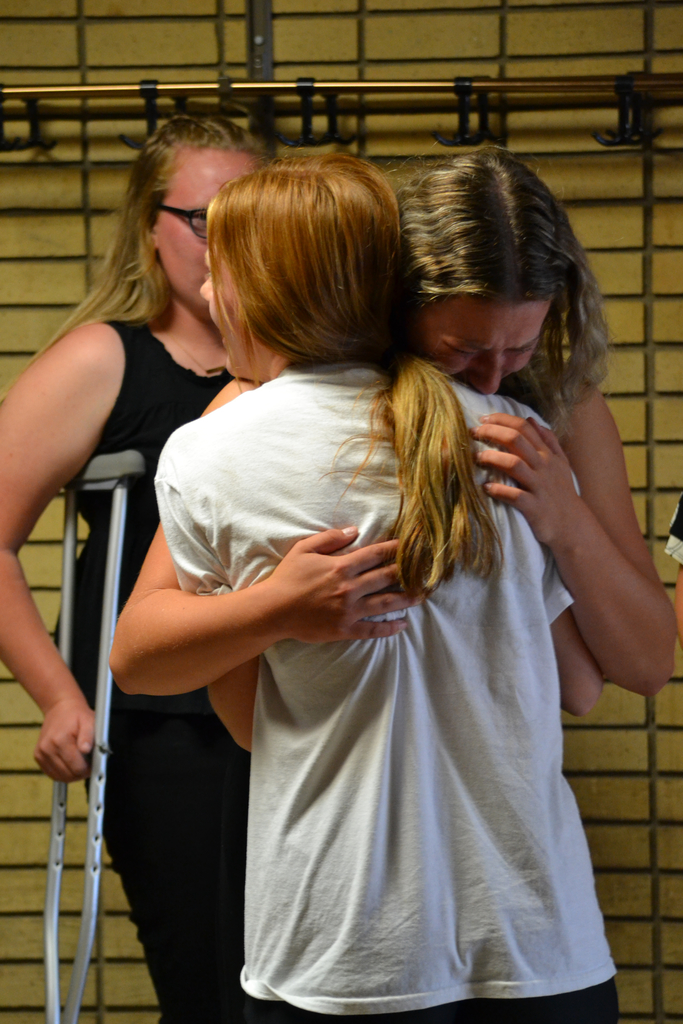 2022 Homecoming Court Back Row Caleb Sarsland, Sam Andrews, Mace Stuber, Grant Kees, Austin Wanner Front Row Kennedi Blankenbaker, McKaylee Kalstrom, Bailey Peterson, Ellie Powell, Avrie Nohava Homecoming Week is October 9-15. Coronation is Monday October 10 at 7:00 p.m.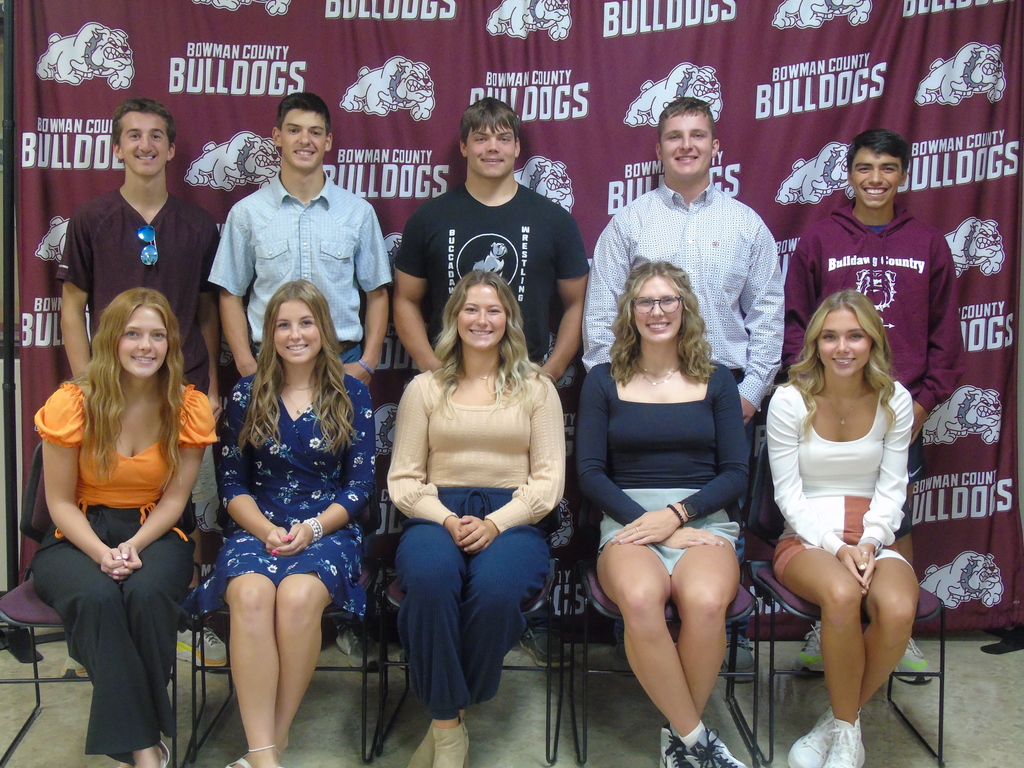 Wed, Sep 14th. School Board meeting begins at 5pm. Budget Hearing begins at 6pm. School Board meeting resumes after Budget Hearing, no later than 7pm. To listen live go to:
https://www.bowman.k12.nd.us/page/bcsd-school-board
. Click on the link to listen live.

The girls golf team traveled to Mott today for an individual qualifier. Individual scores are as follows. Emma Welch: 95. Placing her 6th!! Gracie Ruggles: 114 Morgan Matheson: 117 Arianna Johnson: 124 Camryn Mosbrucker: 106 Chloe Haar: 128 The team placed 3rd!! Way to go girls, keep up the hard work!! Go Bulldogs!!
JH VB is here to cheer! #BulldogPRIDE #BulldogNATION #BulldogGRIT