Note: Annual School Board Meeting TIME CHANGE to Wed, July 13th @ 4:30pm.





Congratulations Bowman County FFA members Grant Kees, Shayna Pond and Mace Stuber for receiving the highest honor the ND State FFA Association can bestow on a member, the State FFA Degree! (Not pictured Grant Kees and Shayna Pond)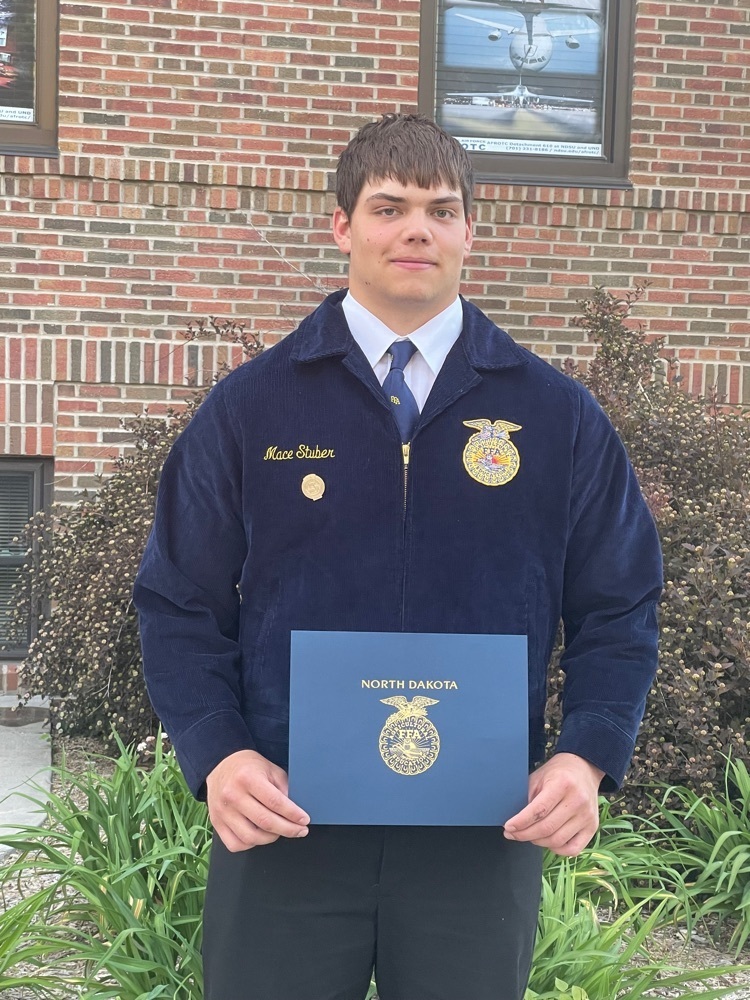 Wed June 15th, 3-5 Year School District Plan Review, 5pm @ Rhame Campus, directly before regular monthly school board meeting.
Congratulations to Bowman County FFA for receiving the 2022 ND FFA Serves Outstanding Chapter award!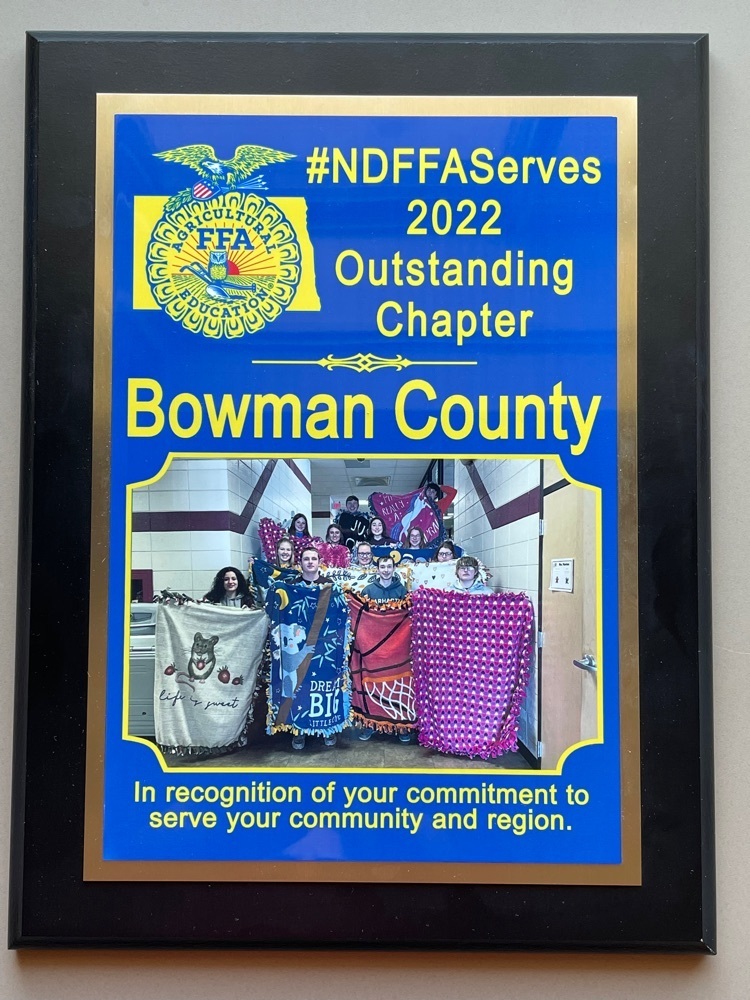 Good luck to the Bowman County FFA members as they participate at the 93rd State FFA convention at NDSU!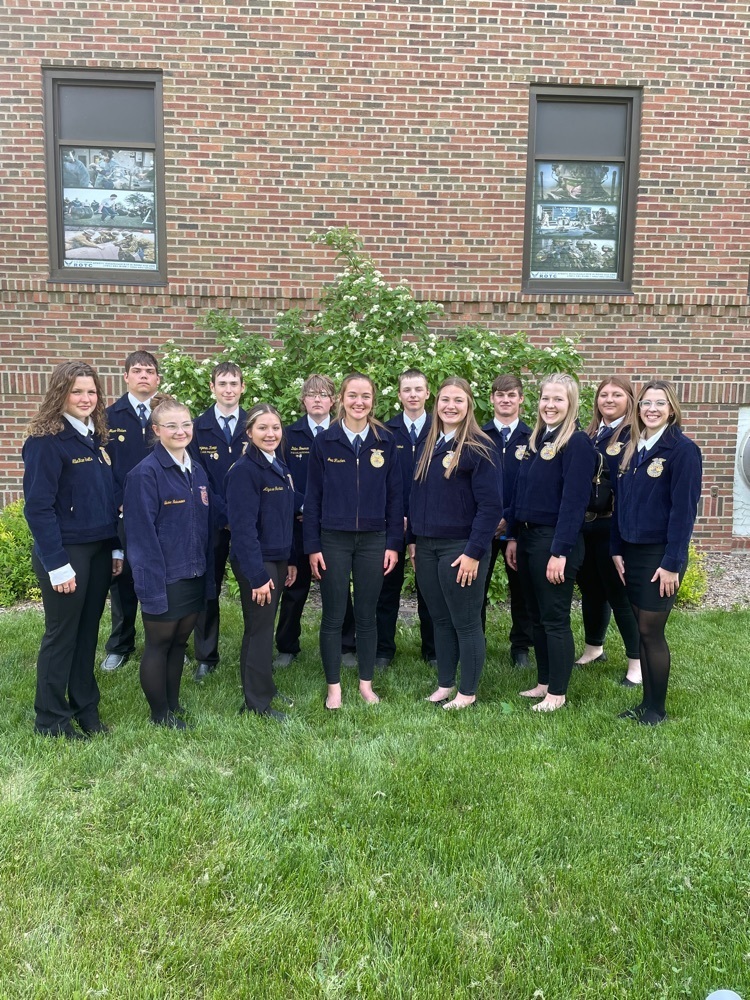 Attention all boys incoming grades 4-6. The first day of summer skills basketball camp will be June 2. The original registration form said June 4. Camp WILL NOT run on Saturday June 4. This was a typo by Coach Stewart. Sorry for the confusion. Camp for grades 4-6 will be from 8-10am on the following days: June 2, 9, 14, 16, 21, 23, 28, 30 July 5, 7 All at Bowman County High School gym Basketball Skills camp for boys entering grades 7-12 will be from 6-8am on the following days: June 7, 9, 14, 16, 21, 23, 28, 30, July 5 and 7 All in high school gym. If you have not registered yet, you may still do that on first day of camp. If you have any questions, you may email coach Stewart at
Ronnie.stewart@k12.nd.us
Congratulations to our Senior Bulldog Pride Award winners! #BulldogPRIDE #BulldogNATION #BulldogGRIT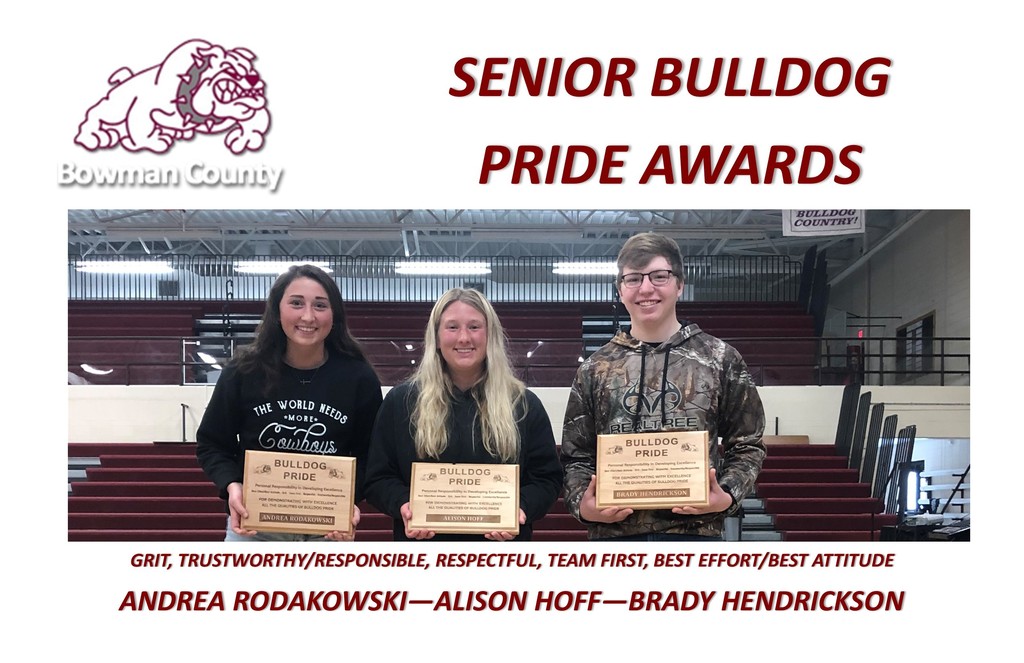 Congratulations to our Students of the Month #BulldogPRIDE #BulldogNATION #BulldogGRIT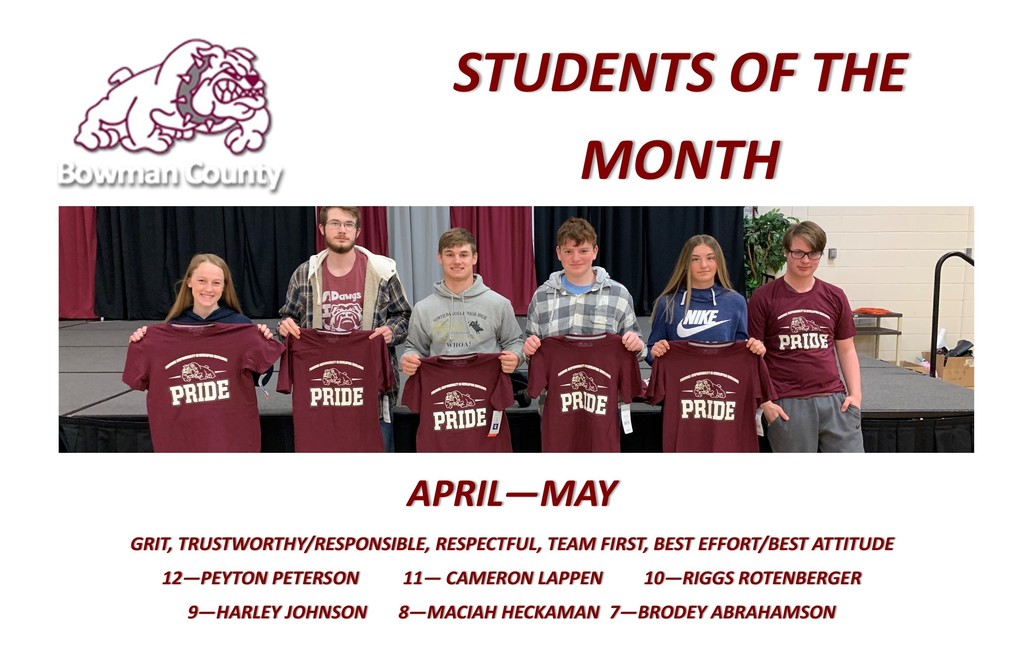 Mon, May 23rd Budget/Finance Committee meeting has been rescheduled to Tue, May 31st @ 1pm.
2022 Regional champ! Congratulations Karsen!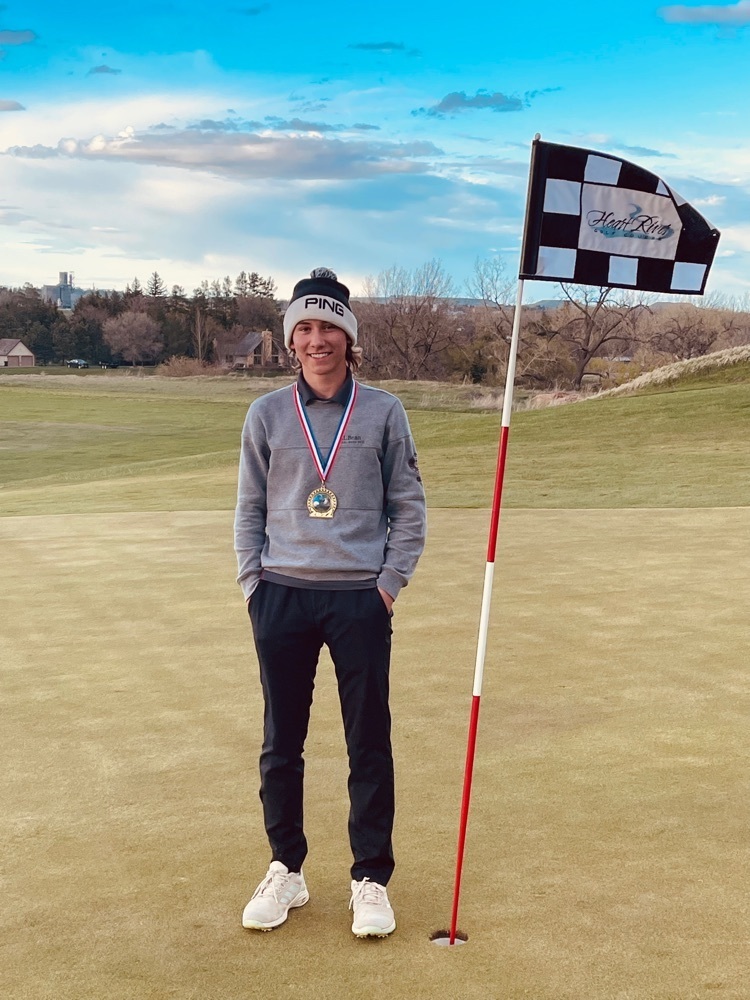 Congratulations to our 2022 National Honor Society Members! #BulldogPRIDE #BulldogNATION #BulldogGRIT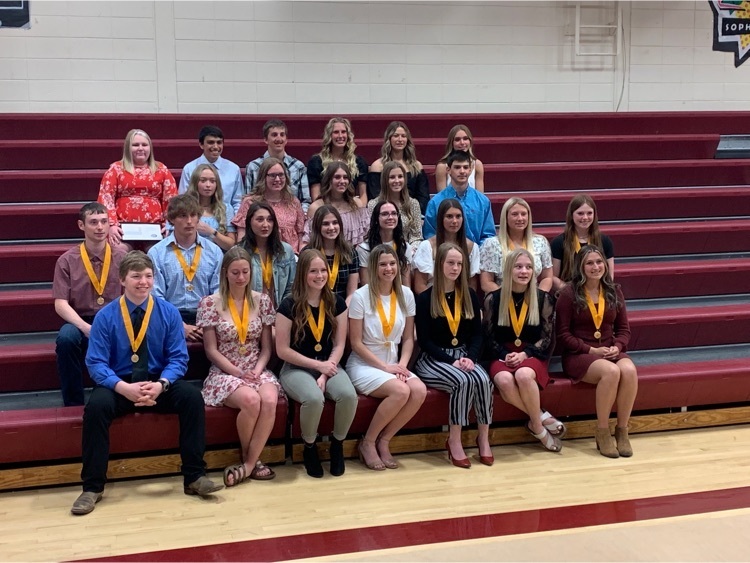 What a day for the Bulldogs! *2 team Regional Championships *14 event regional champions 800m run -Taylor Wanner 1600 m run - Austin Wanner 1600m run - Jaci Fischer 3200m Run - Austin Wanner 110m Hurdles - Carson Massey 300m Hurdles - Carson Massey 400m Relay- Brody Headley, Bohden Duffield, Clay Heimer, Carson Massey 800m Relay - Brody Headley, Bohden Duffield, Nathan Dix, Bishop Duffield Discus - Hunter Rasmussen Discus - Alison Hoff Shot Put - Alison Hoff Long Jump - Clay Heimer Long Jump - Ellie Powell Triple Jump - Clay Heimer * 1senior athlete of the year - Clay Heimer Cannot thank our awesome coaching staff enough. These guys are unbelievable:. Brian Qualley, Erick Egan, Nick Walker, John Rasmussen
Congratulations to Karsen Kulseth. Karsen was the medalist at the Mott individual qualifier today!
Rhame Campus went on a hike this morning. Thank you Mrs. Cristaldi and classroom teachers planning this activity!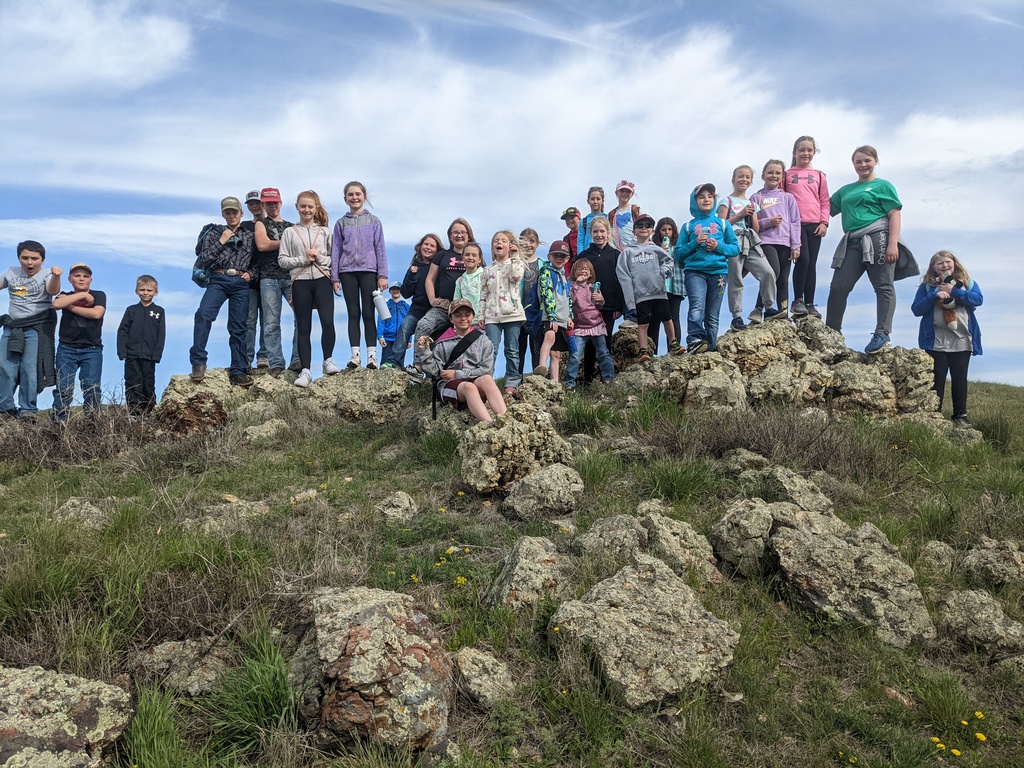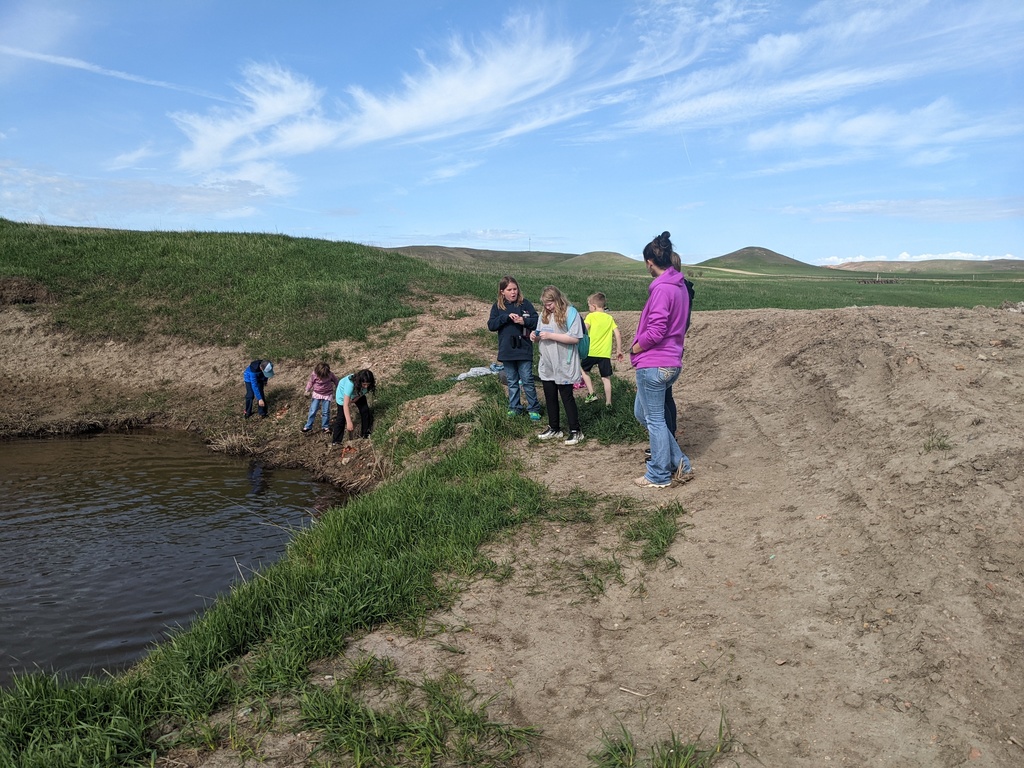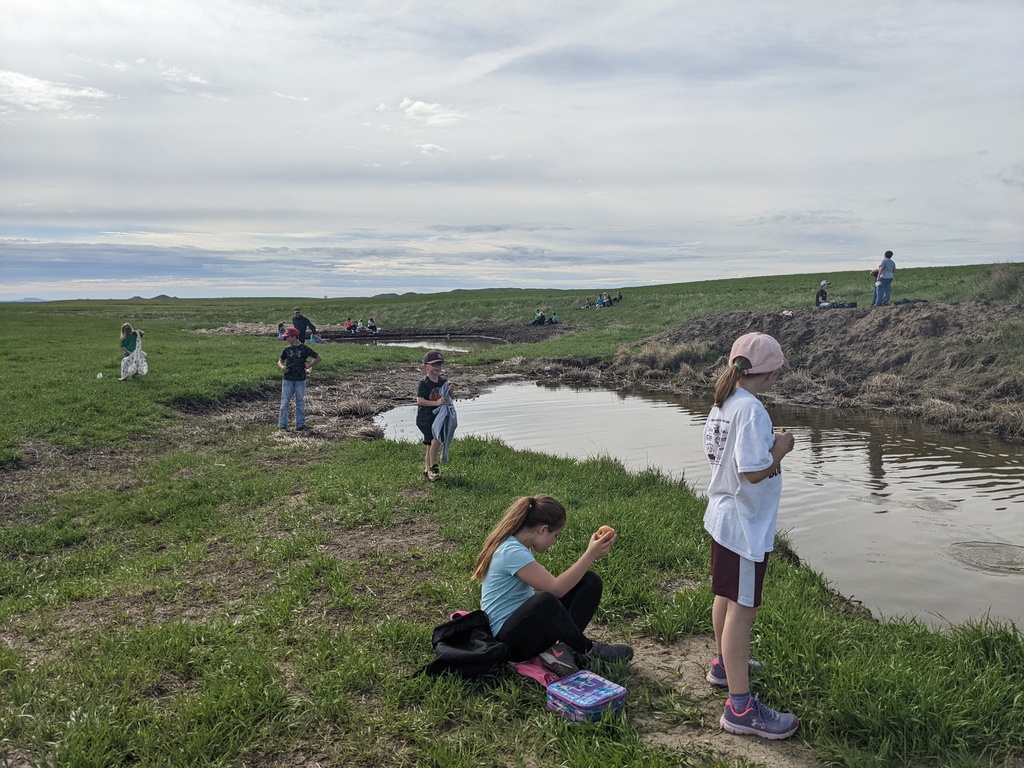 Note: June Regular School Board Meeting has been rescheduled from Wed, Jun 8th to Wed, Jun 15th. Location: Multi-Purpose Room Rhame Campus @ 5:30pm.