The Bulldog VB TEAM will enter the Region 7 VB Tournament in Killdeer as the 4th seed and will play the second game of the day on Monday, November 6 vs. Glen Ullin-Hebron. Game time will be approximately 3:00. #BulldogPRIDE #BulldogNATION #BulldogGRIT

Mon, Nov 13th Building Committee @ 4pm

Tue, Nov 7th, Policy Committee @ Noon
Did you know that North Dakota has its own state flour mill? This year we received a grant for 100 lbs. of flour from the #North Dakota Mill & Elevator. We really appreciate their support of our CTE programs! Bowman County FACS students celebrated TWO State Cross Country Championships by baking up some of our favorite treats this week.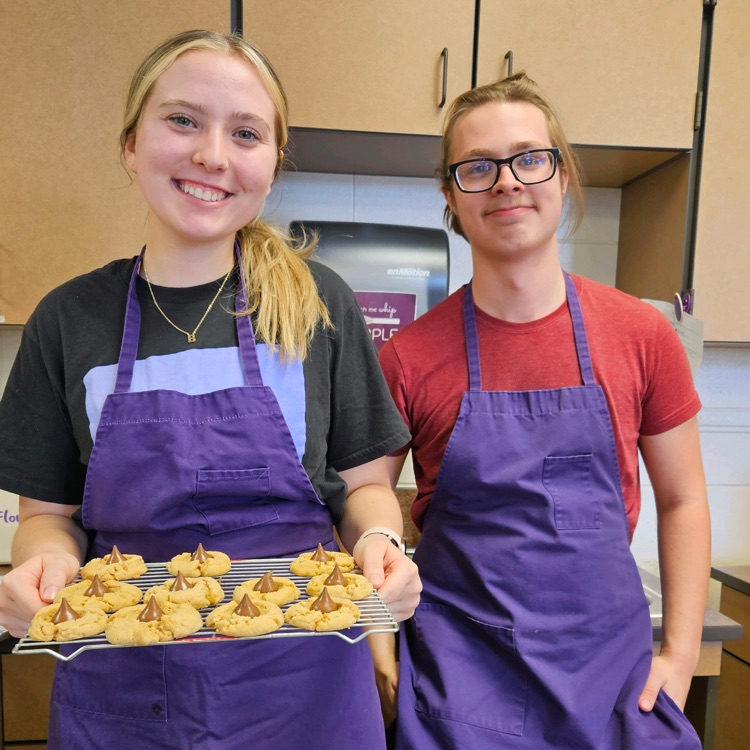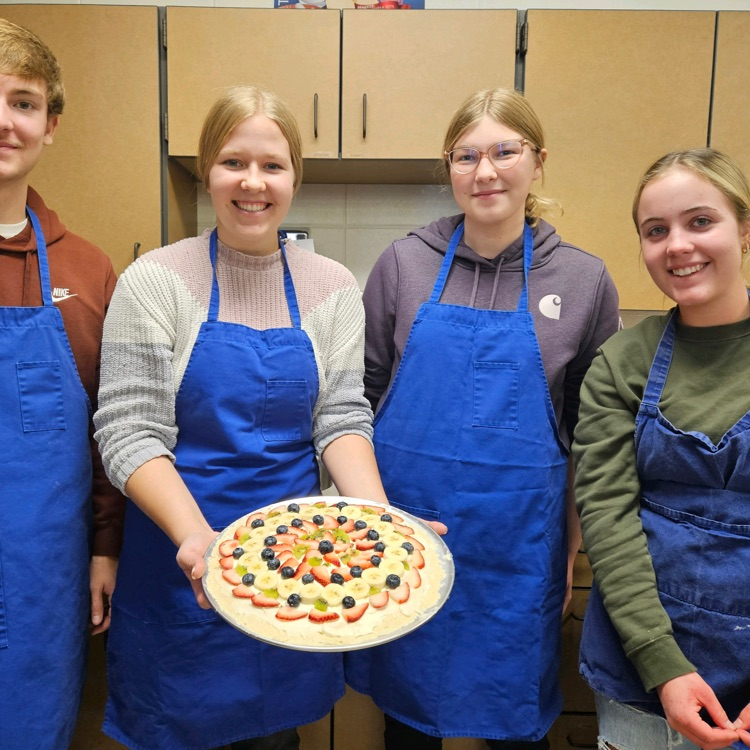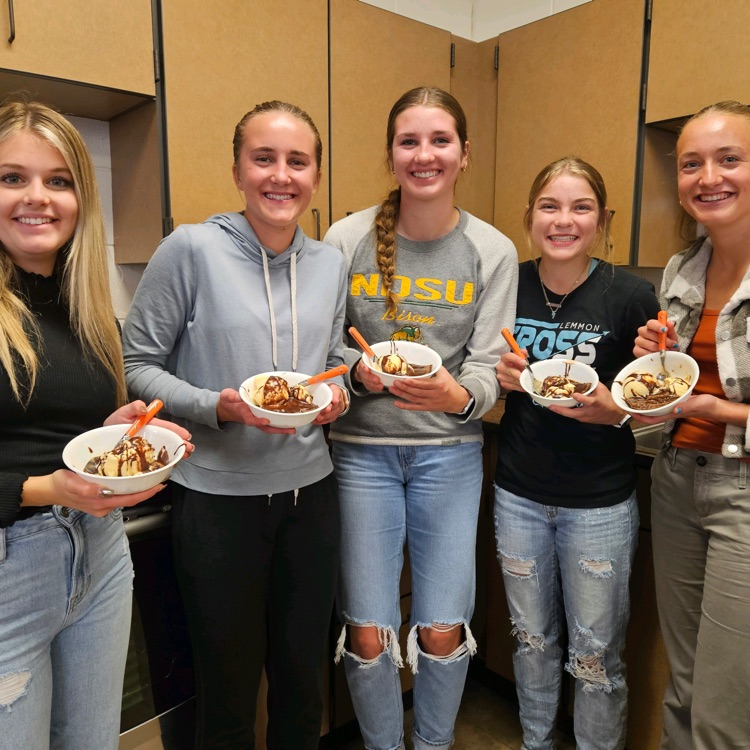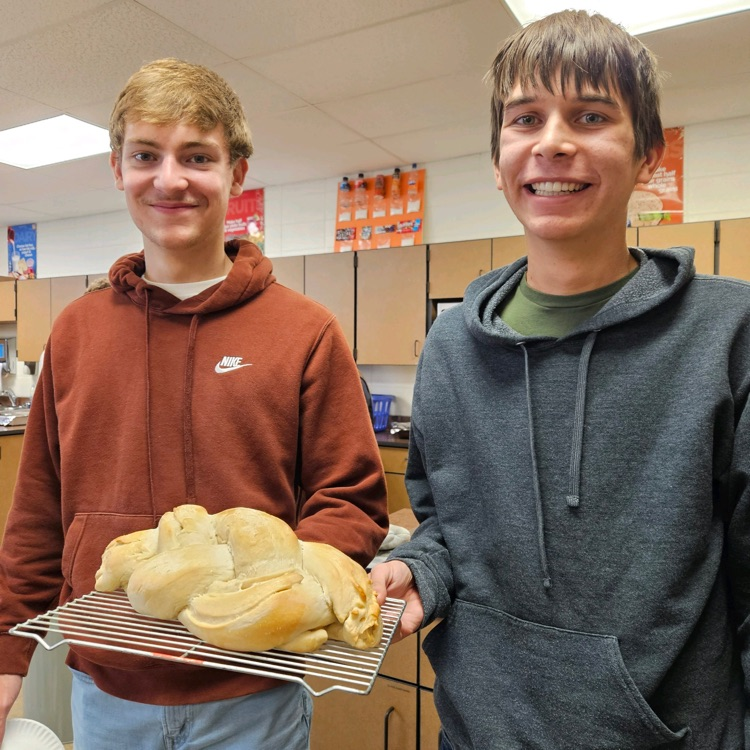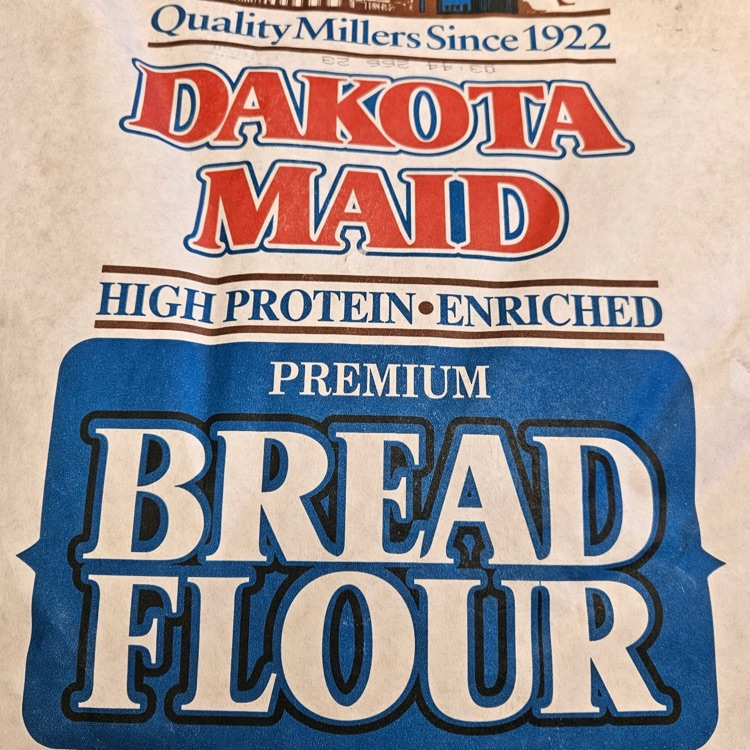 Mon., Nov 6th, Budget/Finance Committee meeting @ Noon.
Come join us for the Bowman County High School Veteran's Day program scheduled for Wednesday, November 8th at 11:00 in the high school gym. Veteran's and their guest are invited to stay for a free turkey dinner.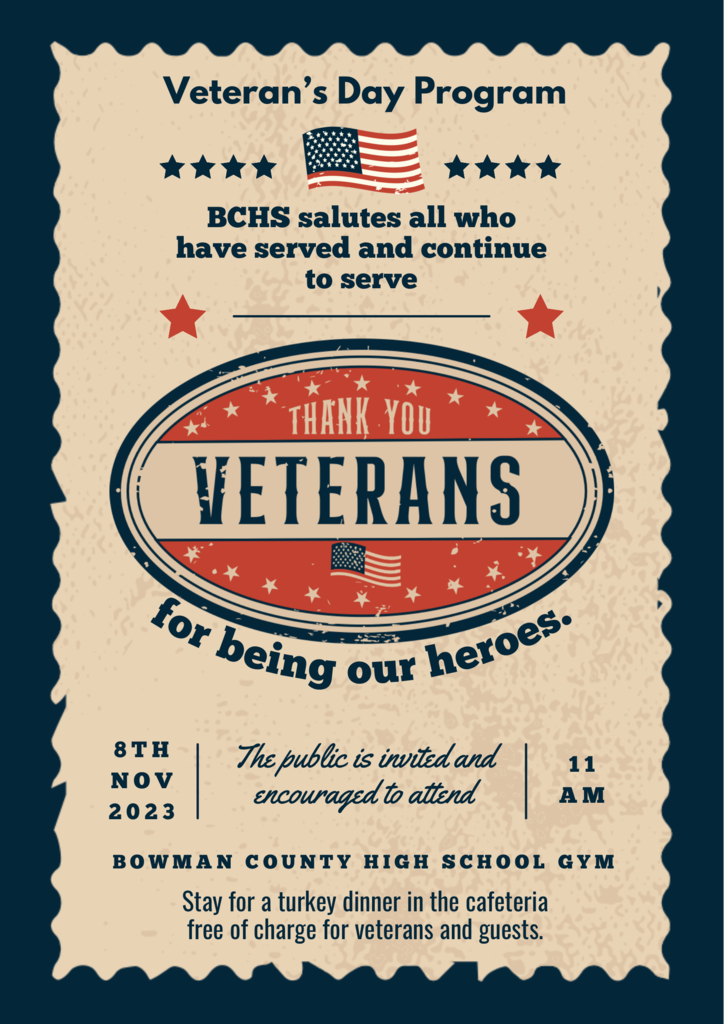 State Championship Celebration! We will be recognizing our XC State CHAMPIONS on Tuesday, October 31 at the VB game vs. Hettinger-Scranton. Ceremony will begin right before the start of the varsity match. #BulldogPRIDE #BulldogNATION #BulldogGRIT

Thu, Nov 2nd, RESP Governing Board Meeting @ 3:00pm, Dickinson, ND.

Wed., Nov 1st, RACTC Advisory Board meeting @ 6:00pm, Dickinson, ND
Congratulations to our Bulldog XC TEAMS! Both teams are bringing home state titles! Jonah Njos is the individual boy champion! That's 26 titles for the girls, 20 for the boys AND a total of 81 state titles for the Bulldogs!!! #BulldogPRIDE #BulldogNATION #BulldogGRIT #TITLETOWNND
SPC and FFA had a great time Trick or Treating for donations for the Community Cupboard on Monday! Thank you to everyone who was willing to donate and thank to South Main Lanes for letting us come in and bowl. #BulldogPRIDE #BulldogNATION #BulldogGRIT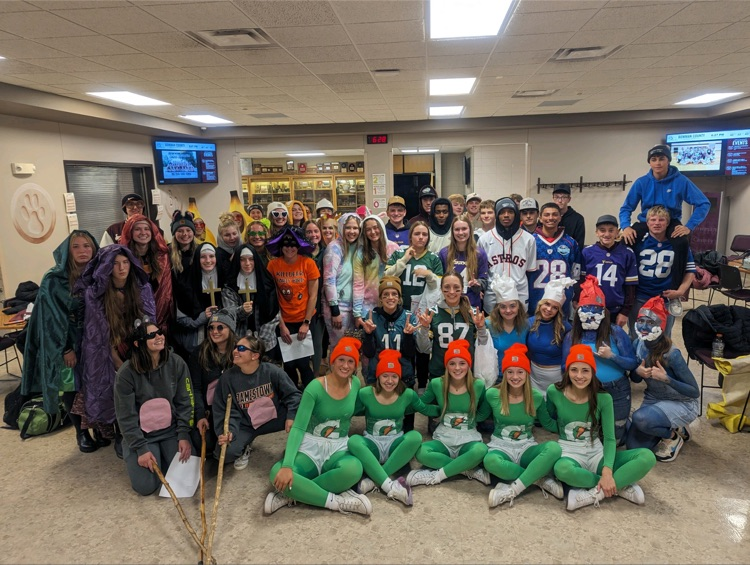 JH GBB practice tonight has been cancelled.
Bowman County School will start on time. Busses will run where possible. Please drive safe. We will continue to monitor conditions throughout the day.
SCHEDULE CHANGE: 2023 State Cross Country Meet NDHSAA NEWS RELEASE: Wednesday, October 25 VALLEY CITY, N.D. – Due to the increased likelihood of measurable snow late Thursday into Friday in Jamestown and in order to clear the course to ensure the integrity of the races, the 2023 NDHSAA Cross Country State Meet will now be run on a "One-Day" Schedule Format on Saturday, October 28 Jamestown's Parkhurst Campground/Pipestem Reservoir located at 8148 30th St SE, Jamestown, ND 58401. The new schedule of race times on October 28 will be as follows: Noon – Class B Girls 12:45 p.m. – Class B Boys Class B Awards Ceremony immediately following the races. 4:00 p.m. – Class A Girls 4:45 p.m. – Class A Boys Class A Awards Ceremony immediately following the races. For the full press release, please go to
https://ndhsaanow.com/news/1969/schedule-update-2023-ndhsaa-cross-country-state-meet
.
BC Elementary celebrated a successful Quarter 1!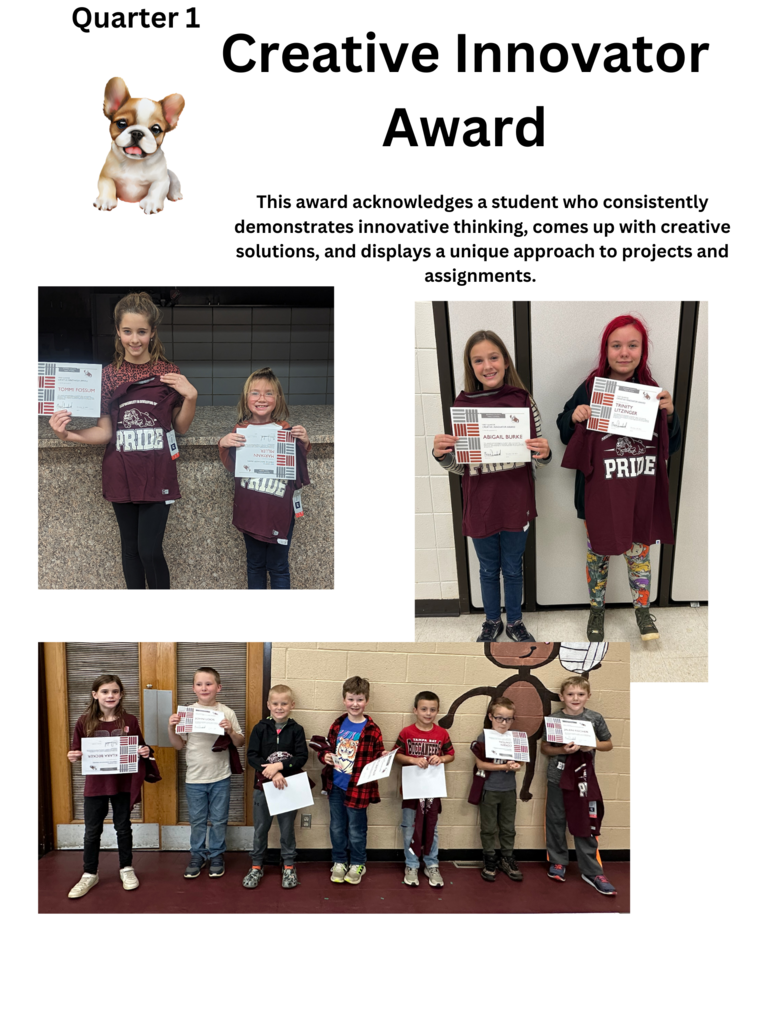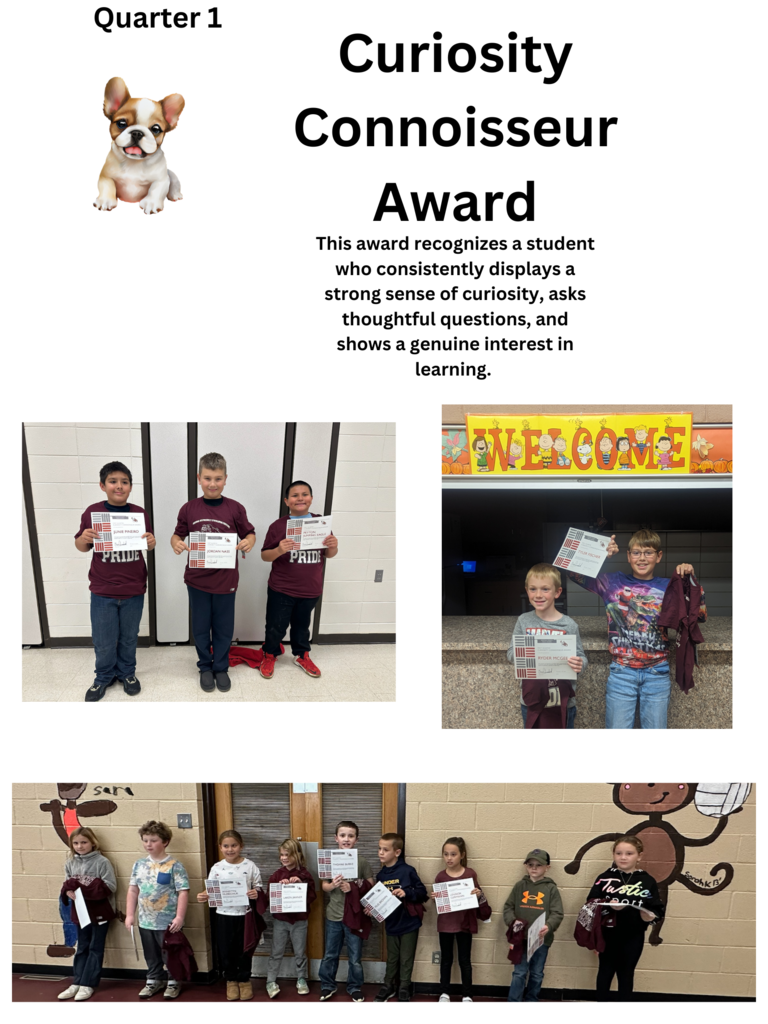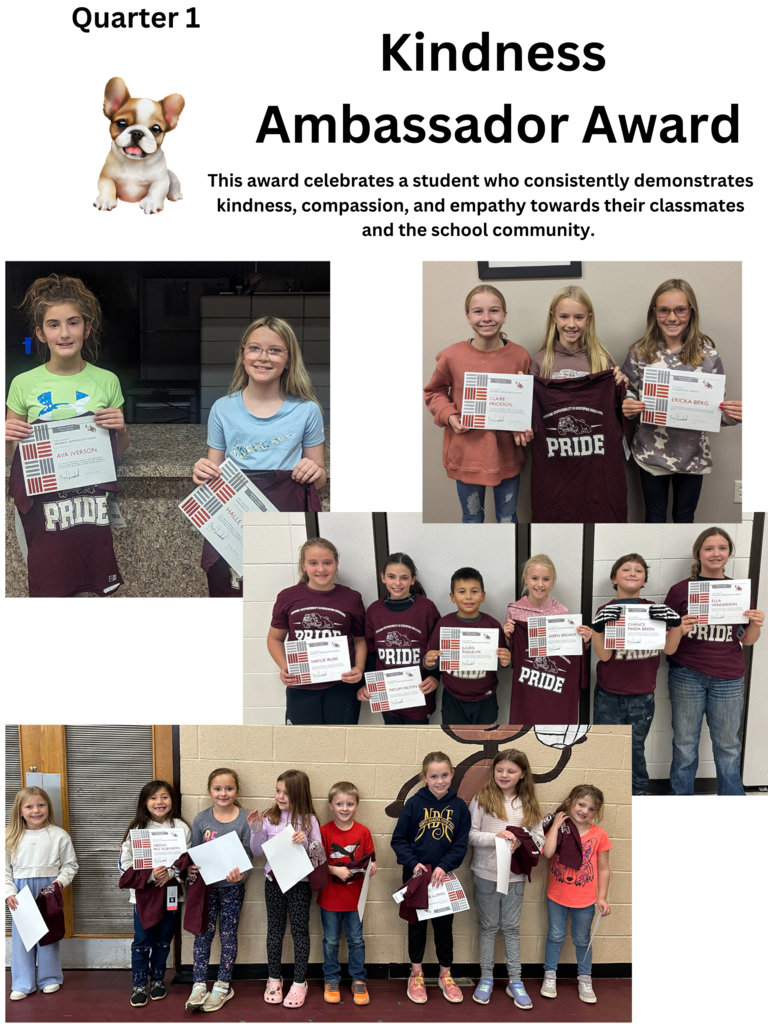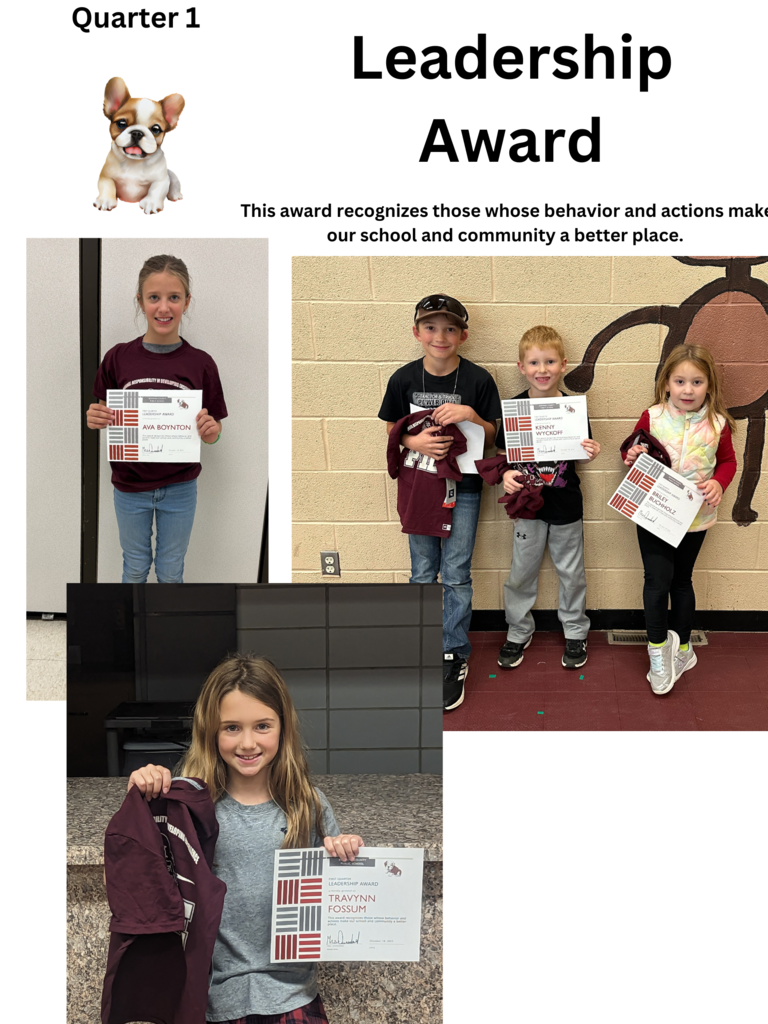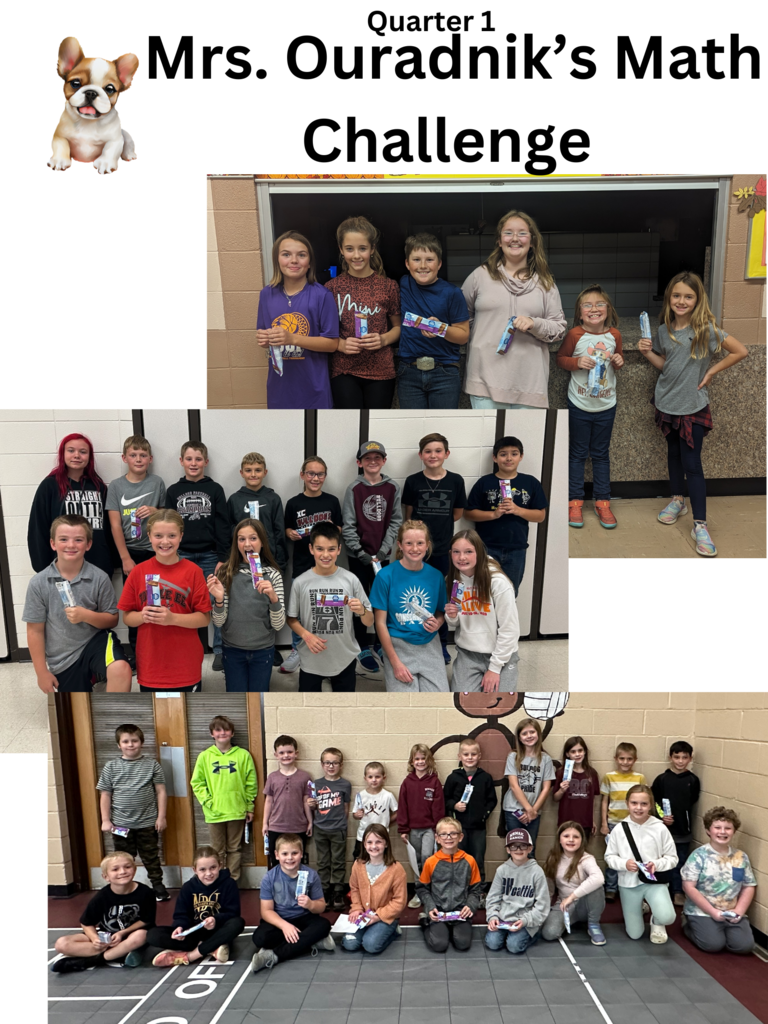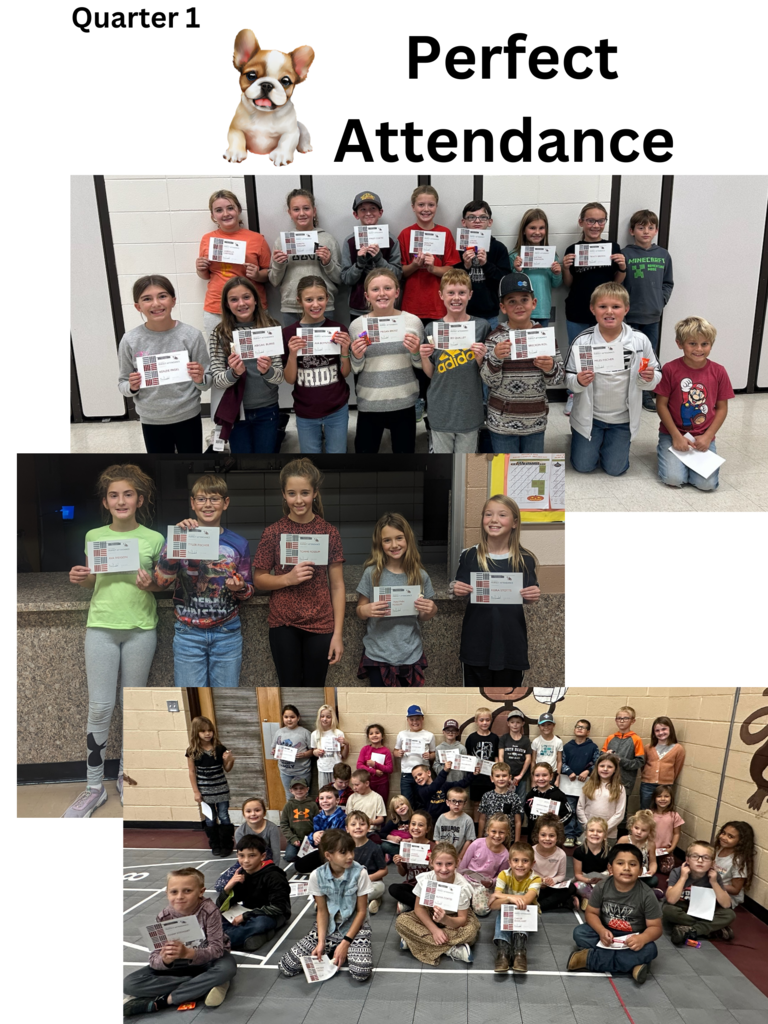 A quick reminder about 7-12 student conferences this week! I can't believe that it already time for student conferences! We have had a great fall and look forward to visiting with everyone about our progress this fall. Our format is a little different this year. We have conferences scheduled for two nights, Wednesday, October 25 and Thursday, October 26. Both nights will be from 3:30 to 6:00. As a family you can decide to do student-led conferences, traditional conferences, or a combination of both. If you decide to do the student-led conferences, please have your child schedule a time with their PRIDE teacher. Student-led conferences are scheduled with the PRIDE teacher and led by the student. If you choose student-led conferences, but would like to meet with individual teachers to follow-up with any questions or concerns, please feel free to do that as well. Traditional conferences are with individual teachers. We suggest that the student also attend. If you have any questions, please contact school.
You will be able to stream tomorrow's playoff football game at the following website. Game time is 1:00 mountain time. #BulldogNATION #BulldogPRIDE #BulldogGRIT
https://psp.network/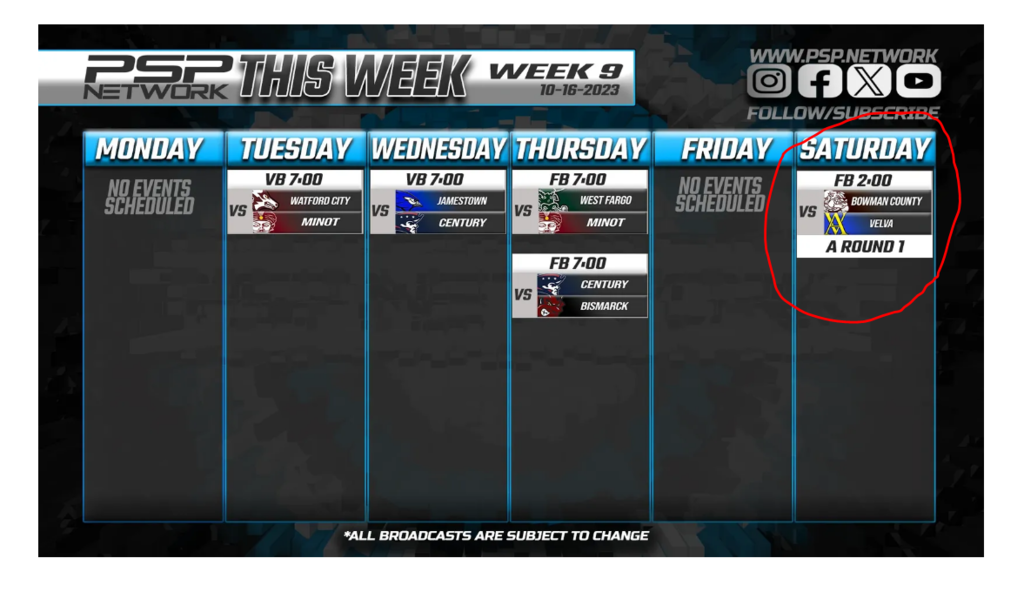 On Monday, October 23rd SPC and FFA will once again be out in costume Trick or Treating to collect food for the Community Cupboard. If you have non-perishable food items to spare and would like to donate to the Community Cupboard but will not be at home on the 23rd, please leave your items in front of your main door in a marked bag and SPC/FFA students will happily collect it.